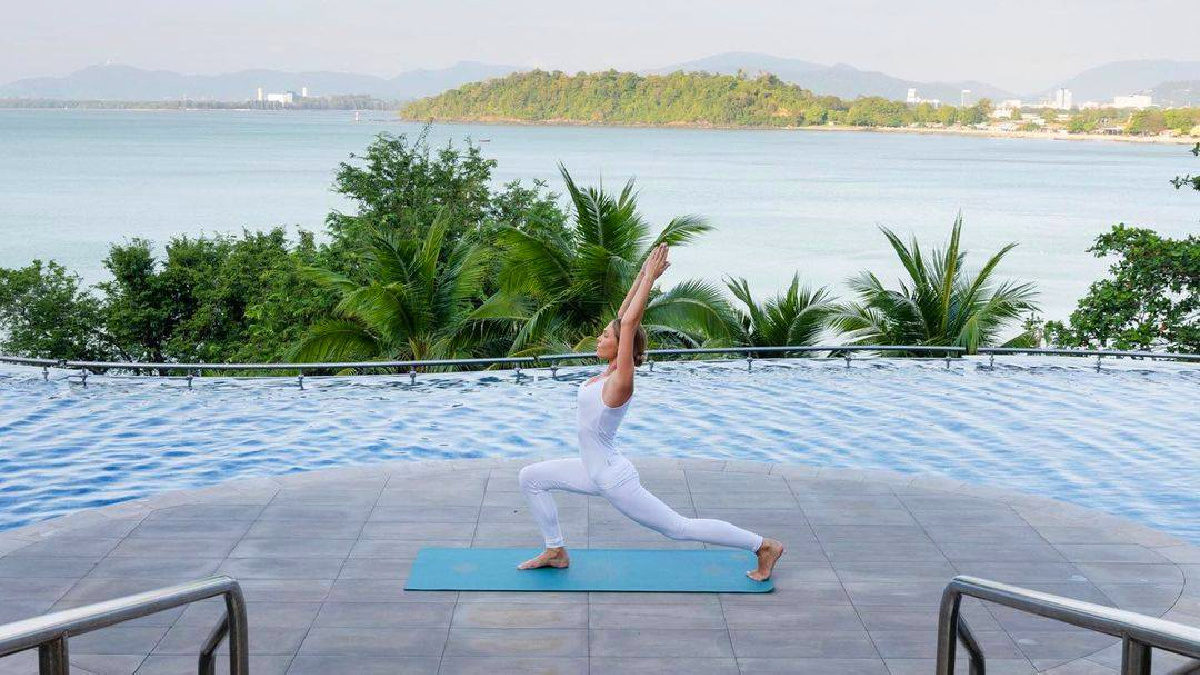 Last Updated on June 24, 2023 by Katrina
Category: Luxury
Personality: Healthful, Elegant, Established
What is it like to stay at a Westin?
In a nutshell: This upscale hotel brand is all about hospitality with a mindset of wellness. The Westin brand launched in 1930, then grew under the name Western International, which was abbreviated in 1980. It became part of Starwood in the late 1990s and then Marriott in 2016. Today Westin has 225 properties in 40 countries. Some are located in beachy resort locales, and is marketed to both business and leisure travelers.
What to expect: An upscale, full-service experience that operates under the banner of Sleep Well, Eat Well, Play Well. The wellness approach is applied to every facet of the stay, from locally sourced menus to extensive fitness options. There's also a welcoming attitude toward pets and kids.
Design: Westin spaces tend to have an airy, low-key aesthetic. Expect lots of high ceilings, whites and soothing colors—all the better for taking deep breaths. Rooms, equipped with Heavenly beds, tend toward lots of white and warm woods.
Room categories: Standard rooms—with either one king or two full beds—can be quite roomy. They range from 300 to nearly 500 square feet. Suites, which add a living room area and sofa bed, range from 600 square feet to triple that. All rooms and suites come with Westin's famous, plush-pillowtop Heavenly Bed. A few Westin properties also offer a Parlor Room option, employing a Murphy bed in a spacious living-area-style room.
Club Floor Upgrade: Executive or "club" floors are not common among Westins, but some offer them. Booking an Executive Level room gives you access to the Executive Club Lounge, offering breakfast and snacks on select days.
Fun Fact: Westin is serious about keeping you moving. Its gear-lending program lets you borrow New Balance shoes and clothing for just $5 so you don't miss any workouts. In addition, the RunWestin program offers group runs or suggested routes for three- to five-mile runs.
Westin Amenities
Breakfast: Paid breakfast is available at the on-site restaurants as well as coffee kiosks. Some restaurants also offer buffet or continental breakfast options at a flat rate.
On-Site Dining: Wetsins typically have at least one on-site restaurant and a bar or lounge. Menus are all informed by Westin's wellness approach, including juices and smoothies designed by the Juicery, and healthful kids menus.
Room Service: Yes. Need help getting to sleep? Check out the Sleep Well menu for special in-room dining featuring foods that help you feel sleepy.
Wi-Fi: Some properties offer free Wi-Fi in guestrooms, while others have paid Wi-Fi in public areas. Bonvoy members can get free guestroom Wi-Fi at properties that would normally charge a fee.
Fitness Room: Most Westins include a 24/7 WestinWorkout Fitness Studio. Most are equipped with TRX equipment, likes its Suspension Trainer, and some also features Peloton bikes.
Spa: Most Westins offer a Heavenly Spa, with traditional spa treatments and a wellness-centered philosophy of appealing to seven senses. That's the five usual ones, plus "feeling and meaning."
Pet Friendly: Most Westins welcome mid-size and smaller pets, often with no fee. Each even gets its own Heavenly Dog Bed.